Attempts at using Babelfish to translate this piece have been unsuccessful. If anyone knows Dutch, that would be really handy.
If I'm completely wrong about what language it is in, I apologise!
That's a fairly stylish pencil drawing of a 1971ish Bellett, the first model with the flow-through ventillation, short bonnet and relocated wiper posts.
Attachment: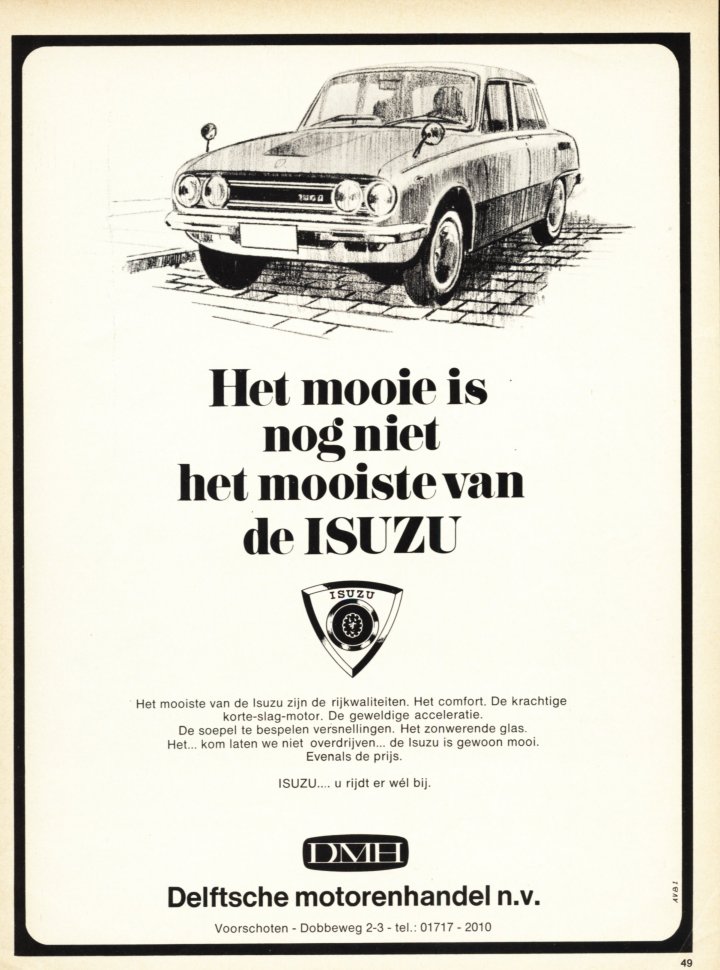 1971 Isuzu Bellett 1500 sedan advertisment - Dutch.jpg [ 105.06 KiB | Viewed 3664 times ]