While we're on a charge of Dutch Isuzu stuff (see previous post:
viewtopic.php?f=53&t=2339
), I thought I'd also put this awesome Florian item up!
Like a lot of later brochures, this one comes up pretty dark when you scan it; it's not all magical mystery tours and LSD-laced diagrams by the time the 1960s drew to a close.
This item is a single-sheet, but full A4-sided brochure. The cover shows the LHD Florian and the astute will immediately notice the quad-headlight front... it's the same as the JDM Isuzu Florian TS twin carb sporty model!
The Dutch Florian got no such induction, nor did it appear to get the tacho or the black bonnet, so it's NOT a TS as such. You can check out what I'm talking about here:
viewtopic.php?f=53&t=909
(make sure you do; it's HELL worth checking out!).
Attachment: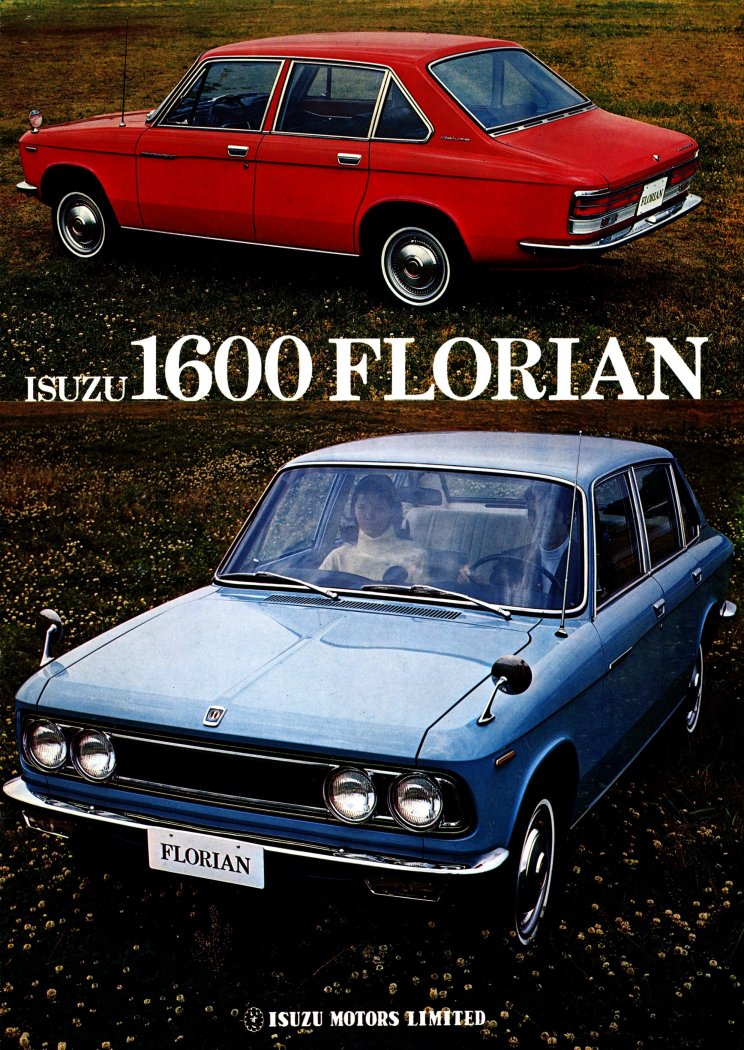 01 - cover.jpg [ 222.7 KiB | Viewed 4266 times ]
The second and third page is a centre spread showing the awesome machine again.... at least this one is clearly LHD and not a RHD photo that has been flipped like the above Bellett brochure was.
There are some magical-mystery-ish style drawings up each side showing the light switches, break-away rear view mirror and door latches, among other things. Also the hazard lights and even a nifty cartoon of the master cylinder!
Attachment: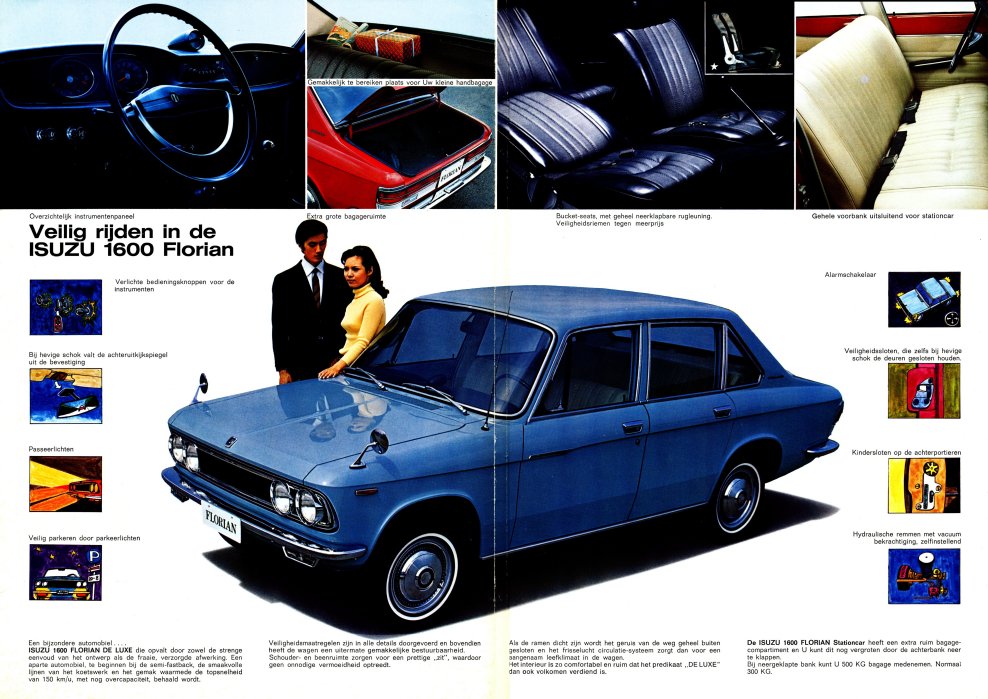 02 & 03 - centre spread.jpg [ 149.96 KiB | Viewed 4266 times ]
The back page features a wagon! I had no idea there were any Florian wagons in Holland. Maybe this was the only one... who knows, but the Florian wagon is tres cool!
Nice brochure!
Attachment: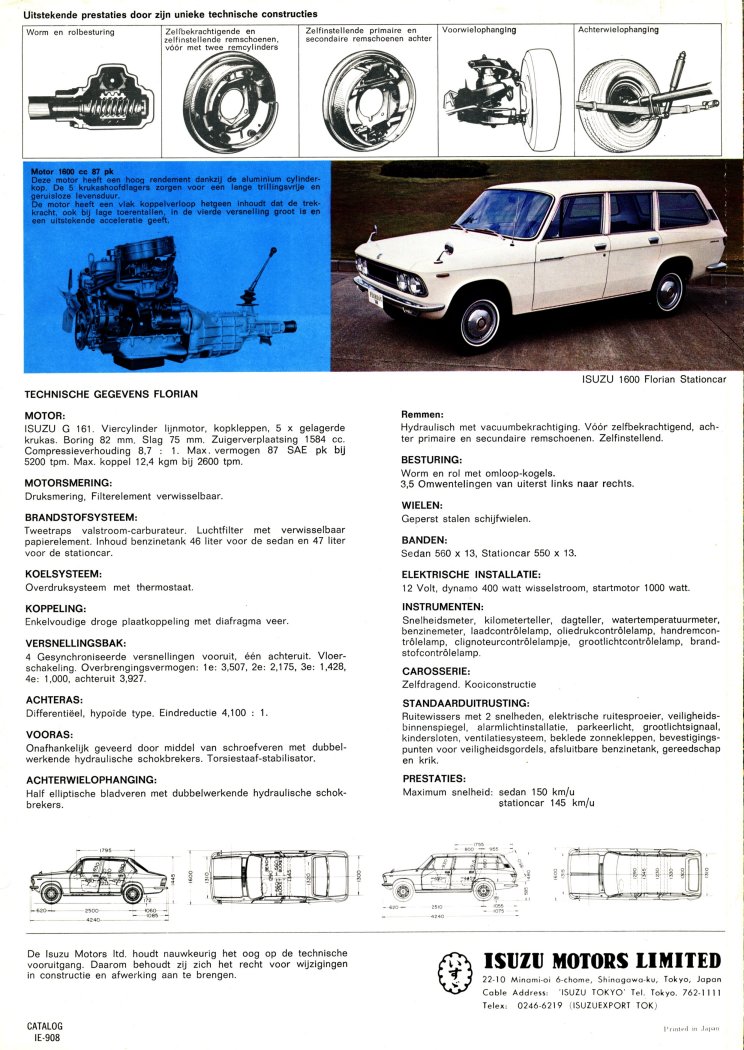 04 - specs and diagrams including wagon.jpg [ 186.56 KiB | Viewed 4266 times ]
Cheers,
Dave
_________________
My latest automotive articles and original content shared here:
https://www.facebook.com/garageofawesome
Street Machine!
Unique Cars!
Awesome!